Your dream home might be perfect for now, but will it work in ten, fifteen, or even twenty years in the future? As families grow, change, and eventually age, so too should homes to accommodate future needs, and with a growing trend of multiple generations living together under one roof—or older homeowners choosing to age in their well-loved home instead of moving to a retirement community—a thoughtfully-designed space is an absolute must.
Choosing a Familiar Place
Now more than ever in recent history, parents, their children, and their grandchildren are choosing to live together under one roof for a multitude of reasons, ranging from being able to help with the grandkids and enjoying the bustle of a full house to circumventing the expenses (and long wait lists) that come with retirement communities. Whatever the reason, families are looking for ways to reimagine their homes to carve out space for all three generations to comfortably coexist.
In the same vein, large numbers of empty nesters are choosing not to relocate, opting instead to stay in their beloved homes, with some much-needed modifications to ensure their safety and comfort as they age in place.
For the design-build industry, these two distinct groups of clients each have their own needs, but approach firms like Flansburg with the same goal: to create a space that's as functional as it is beautiful.
Designing With Elements That Work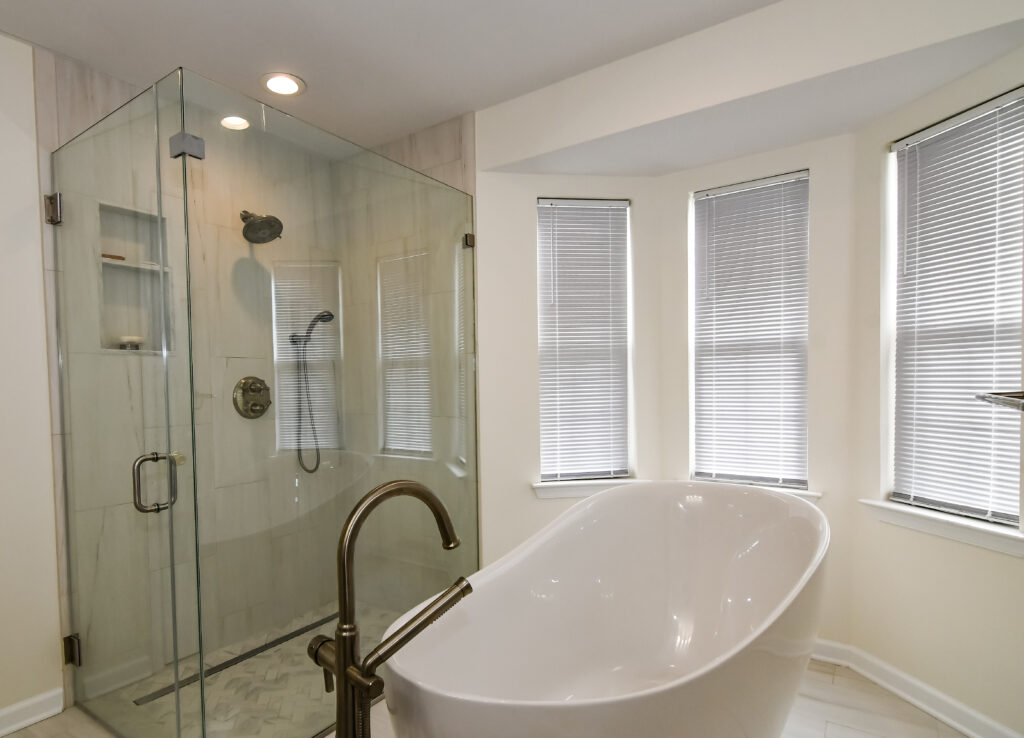 Gone are the days of plastic shower chairs, makeshift modifications, and ugly grab bars stuck to the walls. These days, there are endless accessibility-related products, materials, and design elements that are stunning enough to make a statement, but still safe enough to support the needs of aging family members.
In bathrooms, curbless showers, built-in grab bars and benches, nonslip flooring, and easy-to-reach storage are all options that our design team recommends to accommodate your—or your family members'—needs. Whether your style leans traditional or more modern, we can create the perfect spa-like experience while still putting your needs at the forefront of the design.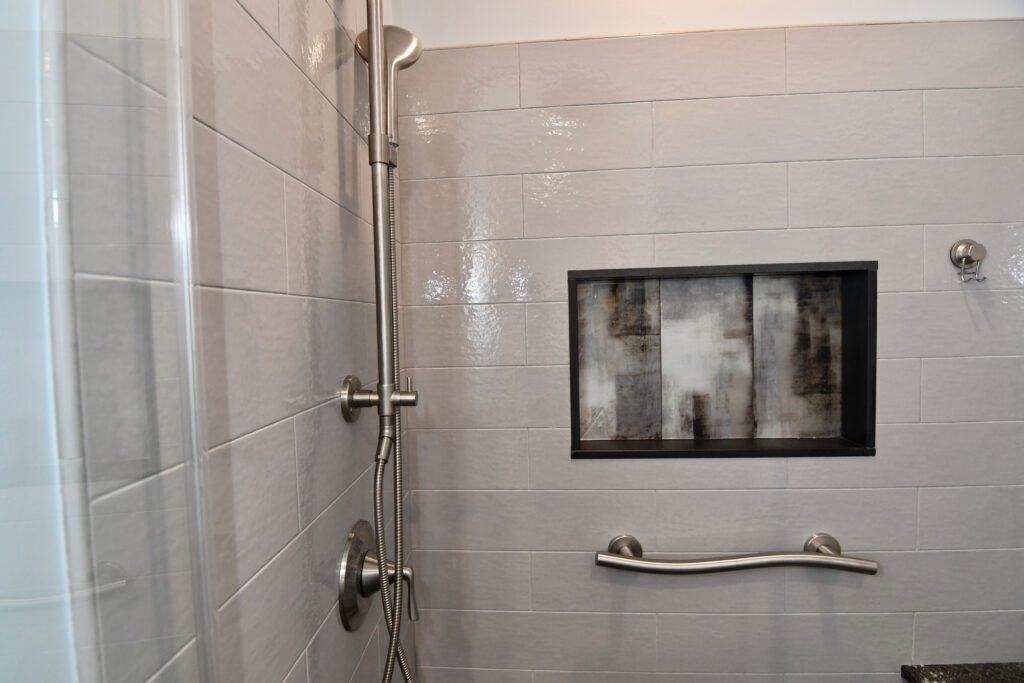 Throughout the rest of the house, key elements that are always worth incorporating (stylishly, of course) include doorways wide enough to comfortably fit a wheelchair or walker; transition-less flooring from room to room; and easy access to different levels of the house with ramps, a stairlift, or even an elevator.
Making Room for a Well-Lived Life
The point of these living options centers on creating a high quality of life as you or your older loved ones age, and a lot of that has to do with creating a space that feels just right.
In a multi-generational home, a full in-law apartment with its own separate kitchenette and laundry area might make the most sense. With accessibility considerations at the forefront (Think: lowered countertops, easy-to-access storage, and smaller appliances to fit the space), these apartments have the freedom to take on any style that their resident would like, just on a smaller scale.
For aging-in-place situations, it's worth thinking carefully about how best to modify your home's layout to help you preserve your independence. Does it make sense to move your primary suite to the main level now rather than eventually incorporating a chair lift? Is your outdoor living area just as accessible as the inside of your house? What about a guest space for family members who may need to come for extended visits to help out? You'll also want to think about smart home options that might make life a bit easier, from alarm systems, doorbells, and thermostats to light switches, appliances, and even toilets.
No matter how you or your family members plan to live the later years of your life, the Flansburg team can help you do it in style in a space that was made just for you.
Ready to transform your space to better fit your family's needs? Contact us today to schedule a consultation and see what's possible!