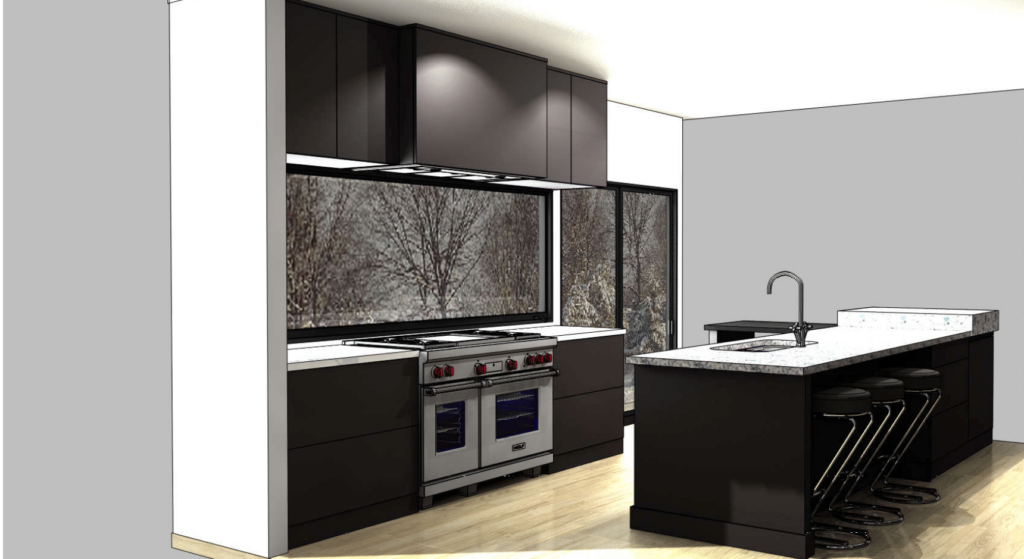 Flansburg Construction's team of architects and designers aren't just creative — they're problem solvers. Homeowners come to us with a list of their home's problems and their dreams for its future. Then the team gets to work on a plan to transform their home to meet their needs and style. Our in-design kitchen project in West Windsor is a perfect example. Here's the problem and the plan: 
The Problem: Builder-grade Blunders
These West Windsor homeowners were frustrated with their kitchen's functionality and style. With builder-grade materials and bare-minimum features, their heart-of-the-home is not a place they enjoy spending time in and lacks the inviting feel they'd want their family and friends to experience. They'd like their new kitchen to have improved function and flow while reflecting their taste.
The Plan: Custom-made & Contemporary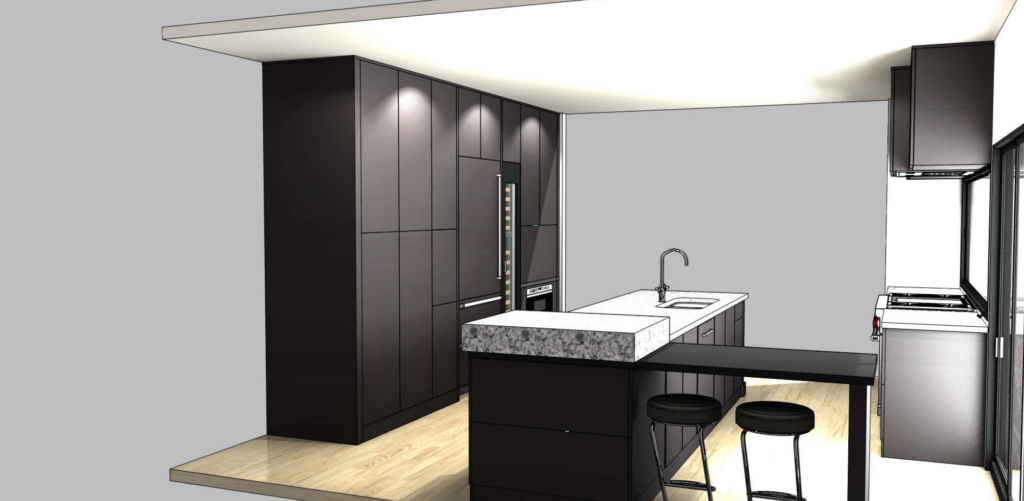 The transformation will start with a stylish, custom-built island in their new space. A two-tiered countertop designates food prep and serving areas, and a built-in dishwasher and storage cabinets will keep the kitchen looking clean and sleek. Around the island, ultra-modern barstool seating and an attached dining table will provide a great place to enjoy a meal.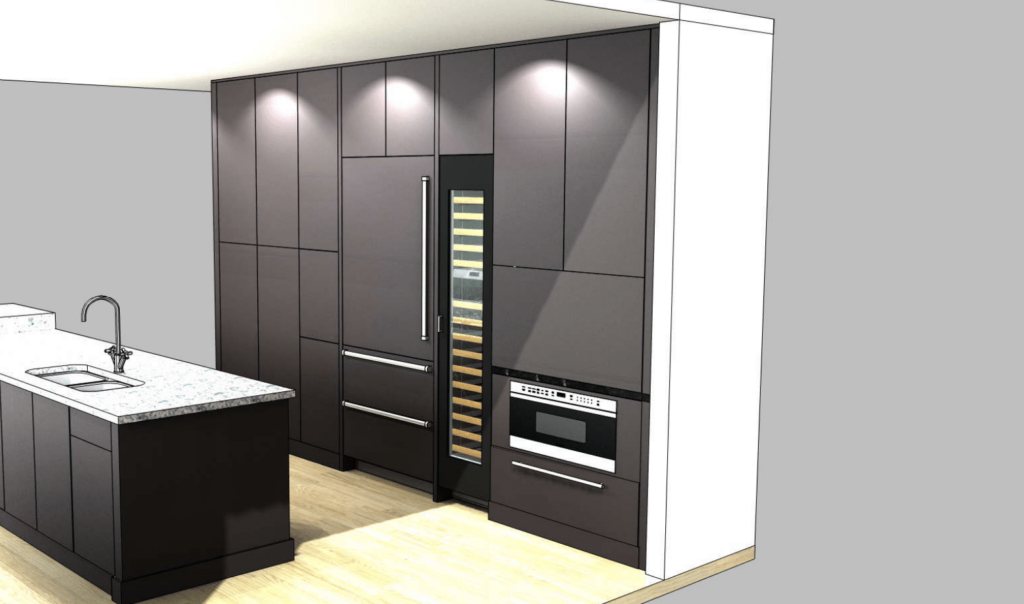 We'll craft tailor-made matte-black cabinets around an overlay refrigerator and spacious wine cooler. Despite all the impressive built-in features, there will be plenty of storage — especially with upper cabinets reaching to the ceiling.
An oversize window and sliding glass door will flood the room with natural light and give the illusion of more space. This, combined with the polished, contemporary style, will make this kitchen a new favorite hangout.
We can't wait to get started on building this high-function, high-style kitchen. Stay tuned for updates as we move into construction!
Looking to design a home project of your own? Let us know how we can help.