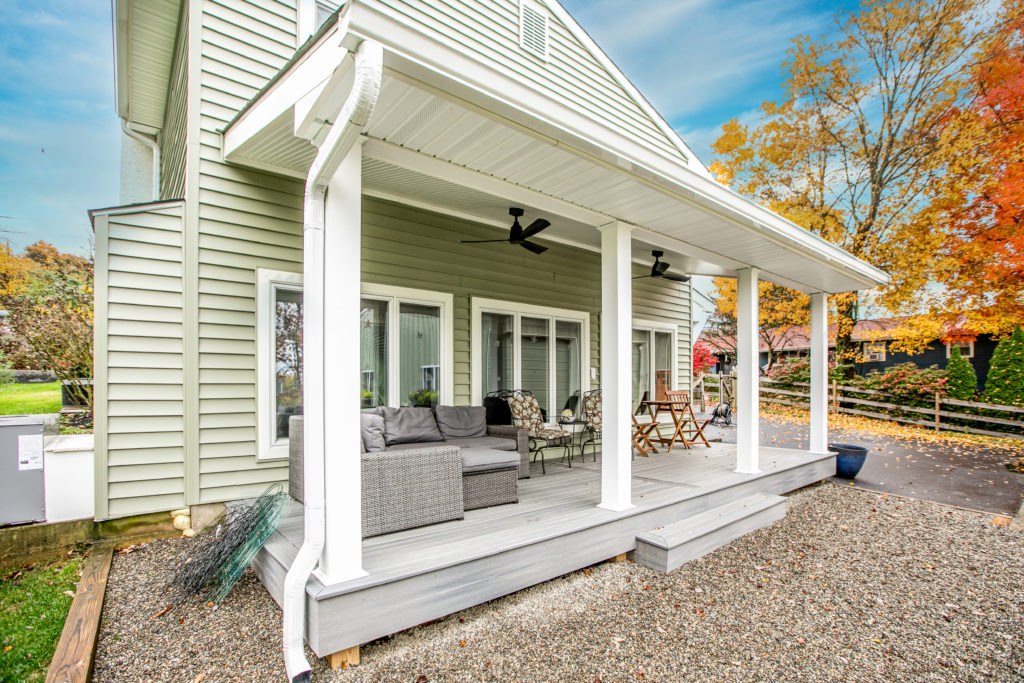 One of the best parts about this Lambertville home is the property's gorgeous natural backdrop. But what good is a breathtaking view if there's no outdoor space to enjoy it? The homeowners wanted our team to create an outdoor living space where they could enjoy the changing scenery from season to season, just off the back of their home.
So, we designed a traditional porch with a roof and deck that spans the entire rear of the house, blending perfectly with the existing architecture. The space is large enough to accommodate multiple seating areas for relaxing, entertaining, and enjoying the scenery.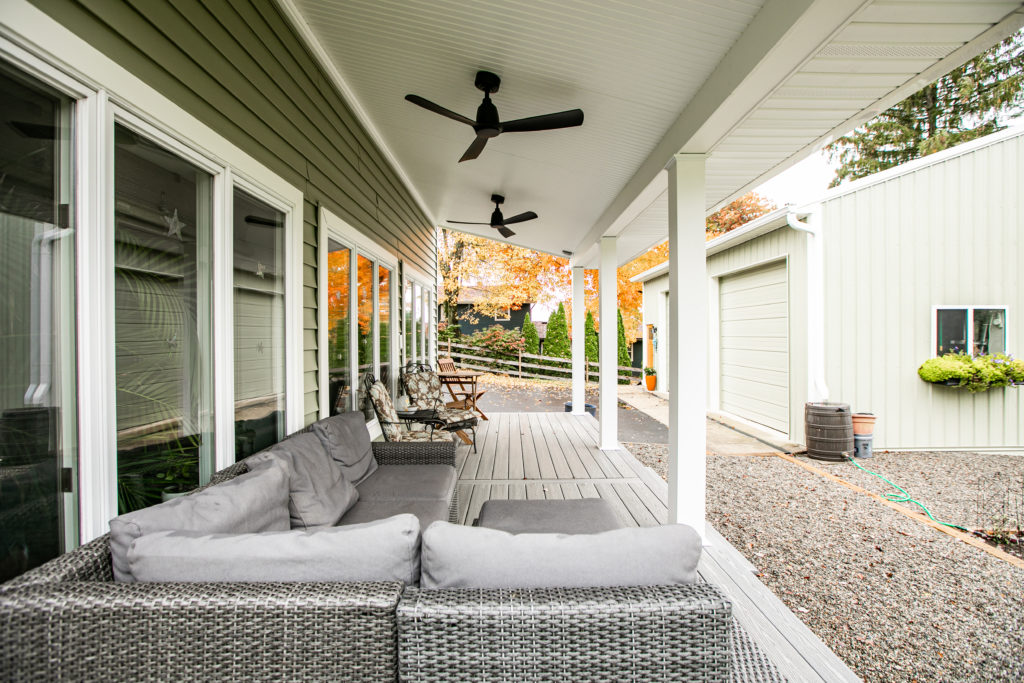 The ceiling features a white beadboard detail that gives off an air of nostalgia, as well as two new fans to circulate the air on warm summer days.
We decided to use a hardy, PVC-coated composite material held together by hidden fasteners for the decking, which is certain to hold up for years of use.
One of the elements that our clients and our team wanted to incorporate was the existing large windows on this side of the house. We just love how they seamlessly connect the indoors to this new exterior living space.
Now, this family can enjoy their home's beautiful surroundings in comfort and luxury! Are you looking to refresh your outdoor space? Get in touch today to learn more about how we can get you started!