Have you been considering a much needed primary bathroom upgrade, but have yet to commit? Well there's still time this year to make it happen, but you should start planning now. At Flansburg Construction, we have a dedicated team of highly skilled design + build specialists, ready to guide you through the process of remodeling your space.
There are a lot of styles to choose from, so we understand that the decision can feel daunting, but working with a design + build team means you have a trusted partner to help you with all of the tough decisions – like color scheme, material selection, making sure a new space matches your lifestyle and needs, and staying within your budget.
If you are looking to gather some inspiration for your next bathroom project, here are the top three design styles that our clients say they love:
Contemporary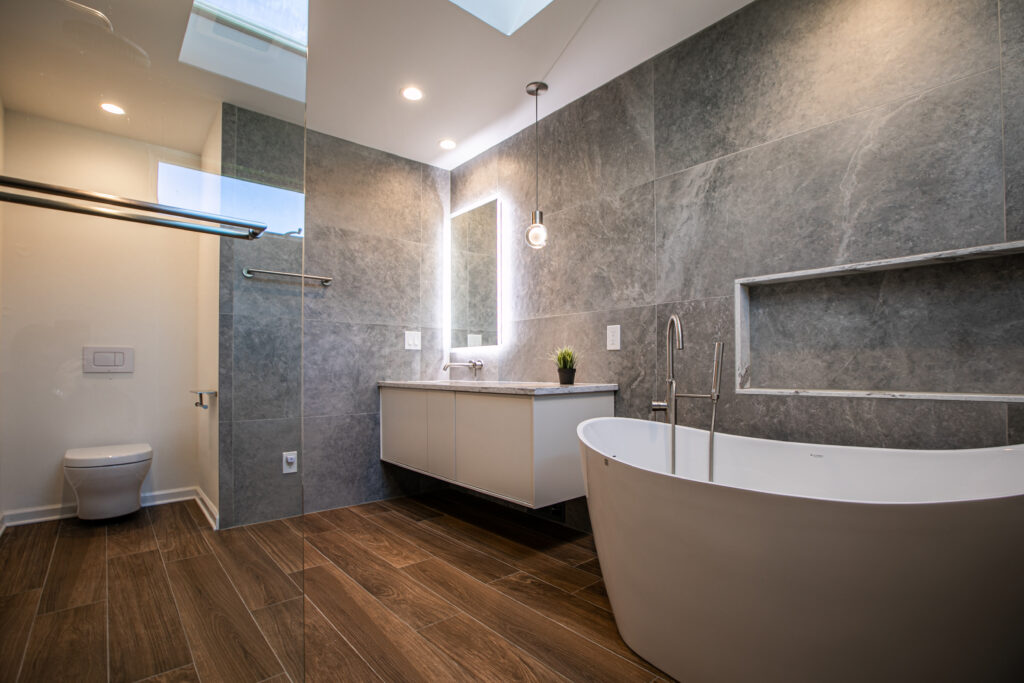 A contemporary bathroom embraces the current trends and aesthetics of modern times. You'll see lots of clean lines, minimalism, and a focus on functionality. Sleek, geometric shapes, smooth surfaces, materials like glass, concrete and chrome, and a neutral color palette with a bold pop of color or two blend together to create a clean, uncluttered look. If storage is a concern, you won't have to worry—there will be plenty hidden away throughout the space. With elements like these, it's easy to see why so many homeowners love this clean, simplistic and sophisticated style.
Traditional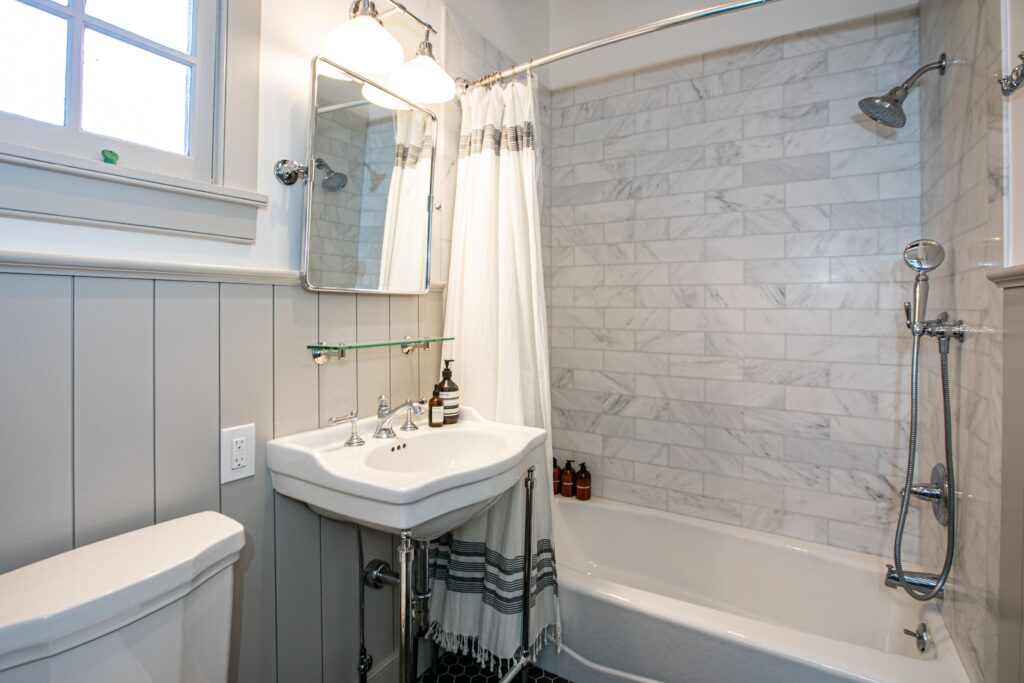 Based on design elements that have been favorites throughout history, traditional-style bathrooms are a spectacular choice, especially for "homes of a certain age." With an emphasis on ornate details, intricate patterns, and an overall sense of luxury, materials like marble and granite, elaborate finishes and fixtures, and an opulent color palette set the stage. Freestanding clawfoot tubs, pedestal sinks, and vanities with an antique flair add yet another layer of refined, timeless beauty.
Transitional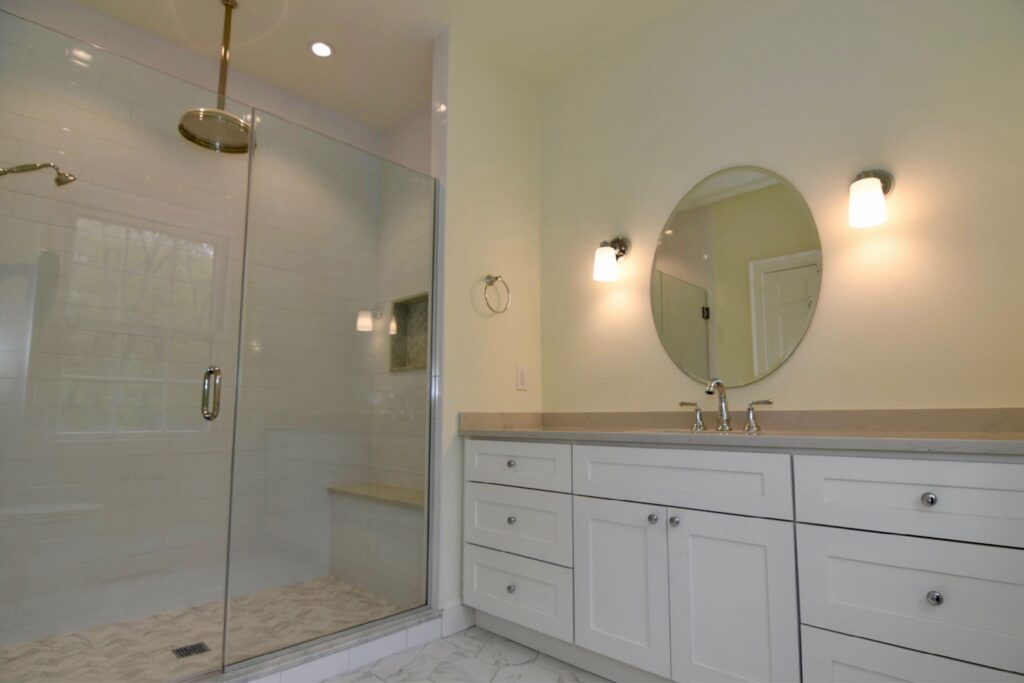 This best-of-both-worlds design is the perfect blend of traditional and contemporary, creating a gorgeous, timeless space. With a neutral, muted color palette, classic elements, and sleek, modern finishes, the ultimate transitional space combines warmth and comfort with simplicity and functionality for a timeless look you will love.
Ready to turn your bathroom into the oasis you've always wanted before the year is over? Schedule a consultation with our design team today!